Any special occasion won't be fulfilled without a luscious cake. If your loved one is a vegan, then the eggless cake is the perfect choice to lure their taste buds. Now you can get more alternatives for eggs, and they will give the same fluffy texture and moisture to the gateau. If you wish to prepare the dessert by yourself, then you need to spend some time. You can replace the egg by using ingredients such as apple sauce, yogurt, flax seeds, buttermilk, and more. Baking is an art, and you can get more happiness while preparing the cake to surprise your loved one by yourself. Read the below lines to know 3 eggless cake recipes that you can easily prepare at home.
1. Eggless Vanilla Cake
The eggless vanilla cake is a classic choice that never fails to lure the taste buds of your loved one. It is perfectly flavorful and moist that will highlight the celebration in a great way. You can also order cake online that tastes amazing.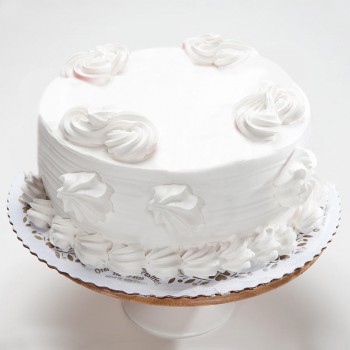 Ingredients
1and half cups all-purpose flour, ¾ cup granulated sugar, I cup curd, half teaspoon baking soda, 1 teaspoon baking powder, half cup cooking oil, and 1 teaspoon vanilla essence or vanilla extract.
Procedure
Preheat the oven to 180 degrees C for 10 minutes. Then take two 6-inches baking pans or one 8-inch baking pan. The shape can be round or square based on your choice. Apply the oil or butter on the entire surface using a brush.

Sprinkle some flour over the pan and tilt it until it spreads all over the grease. Line the pan by using butter paper or parchment paper.

Sift one and a half cups of all-purpose flour in a big bowl. Add 1 cup plain curd and ¾ sugars in another bowl. Then mix them well using the whisk until smooth. Add 1 teaspoon baking powder and ½ teaspoon baking soda. Mix them well until bubbles start to appear.

Now add ½ cup of oil and 1 teaspoon of vanilla extract or essence in the bowl then mix them well. Then add flour and again mix them properly.

Pour batter into the greased pan and place it in a pre-heat oven. Bake it for 30-40 minutes at 180 C until the top looks brown. Remove the pan from the oven and insert a toothpick to check if it is cooked fluffy. If not then bake it for a few minutes.

Then let it cool for nearly 20 minutes and then remove the cake from the pan by using a knife.

Now the cake is ready, you can garnish it with chocolate syrup or vanilla frosting. You can also buy these

cakes online

, which are freshly baked.
2. Eggless Chocolate Cake 
Is your loved one a chocoholic? Then tempt them with the appetizing eggless chocolate cake. You can also buy it from the eshop and send it via the online cake delivery service.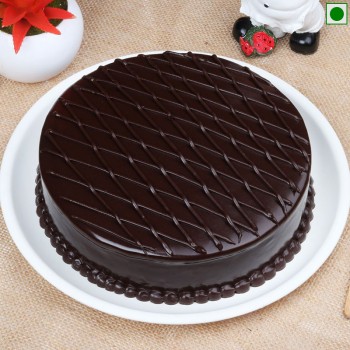 Ingredients
¾ cup all-purpose flour, half cup granulated sugar, 2 tablespoons cocoa powder, half teaspoon baking soda, a pinch of salt, half cup brewed coffee, 3 tablespoon sunflower oil or light olive oil, one and a half teaspoons vinegar or lemon juice, and ¼ teaspoon vanilla extract or 3-4 drops of vanilla essence.
Procedure
Preheat the oven to 180 C. To make brewed coffee you can mix 3/4 teaspoon instant coffee powder with 1/2 cup hot water. Add brewed coffee, lemon juice, oil, and vanilla extract in a bowl and mix well.

Sift all-purpose flour, baking soda, cocoa powder, and salt in a new bowl. Add sugar. If sugar has big granules, grind it in a grinder until powder. Then mix them well.

Pour the wet ingredients mixture into the flour bowl. Mix them well by using the spatula or whisk and avoid over mixing. The mixture should not be very thick. 

Grease inside the baking pan surface will be butter or oil. Then pour the batter into it. Place it in the oven and preheat for half an hour. 

Check if the cake is cooked well or not by using the toothpick. If it is stuck on the stick, then bake for some more minutes. Then let it cool down for 10 minutes. 

To prepare the frosting, take chocolate chips in a bowl, heat butter and milk in a pan over a medium flame. Turn off the flame and add choco chips. 

Mix them until smooth and spread them over the cake. 
You can also buy this recipe from the eshop and send it through the cake delivery service to your dear.
3. Eggless Carrot Cake
Apart from preparing the eggless carrot cake, you can even buy it from the portal and send cake online to astonish your dearest one.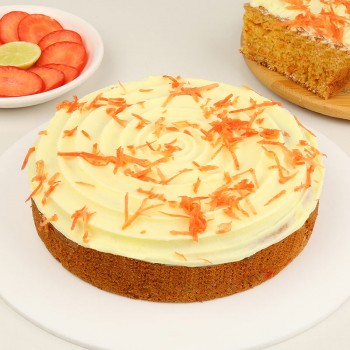 Ingredients
¾ cup grated carrot, 1 cup all-purpose flour, half teaspoon of baking soda, baking powder, cinnamon powder, and granulated sugar. 1/8 teaspoon- salt and nutmeg powder, ¾ cup plain yogurt, 2 teaspoons milk, ¼ cup oil, ½ teaspoon vanilla essence or extract.
Procedure
Take a pan and grease it with butter or oil. Sprinkle some all-purpose flour on the pan and tilt it to spread the flour on all the sides. Peel the carrots and grate them well.

Sift all the dry ingredients together as 1 cup all-purpose flour, 1/2 teaspoon – baking soda, baking powder, teaspoon cinnamon powder, 1/8 teaspoon-nutmeg powder salt in a bowl. Then mix them well.

Take half cup powdered sugar, 3/4 cup curd, 1/4 cup oil, and 2 tablespoons milk in another bowl. Mix well using a whisk until sugar is melted. Add half teaspoon vanilla extract. Then mix well. 

Add half of the dry flour mixture and blend till integrated. Add remaining flour combination.

Mix them well until you can't find any dry flour. Avoid over mixing. Now add grated carrots and fold them in with a spatula. Pour the prepared batter into the greased pan. Place them in the oven and preheat at 180 C. After being removed from the oven, check it with a toothpick to ensure it cooks well.

You can decorate it with the frosting cream of vanilla, chocolate syrup, or others. You can also buy it online and send it through the

cake delivery near me

service to your darling.
Wrapped-Up
If you find it hard to prepare the cake at home, then don't worry! You can browse the trustworthy portal and place your order. They provide you with freshly baked eggless cake in all the flavors. Send it via the cake delivery India service to surprise your beloved one.