Just like other cabinets, fabuwood cabinets also need regular cleaning. No doubt kitchen cabinets get dirty. Grease, oil, spills, and stains cause them to look messy. Moreover, fingerprints on the cabinets also cause them to look awkward. However, if you are trying hard to deal with all these abusers, make some good strategies. Your upper and lower cabinets are prone to many unknown enemies. Anyhow regular cleaning will not allow the dirt and grime to gather over the cabinets.
In this post, there are simple steps to clean fabuwood cabinets. Let's get started.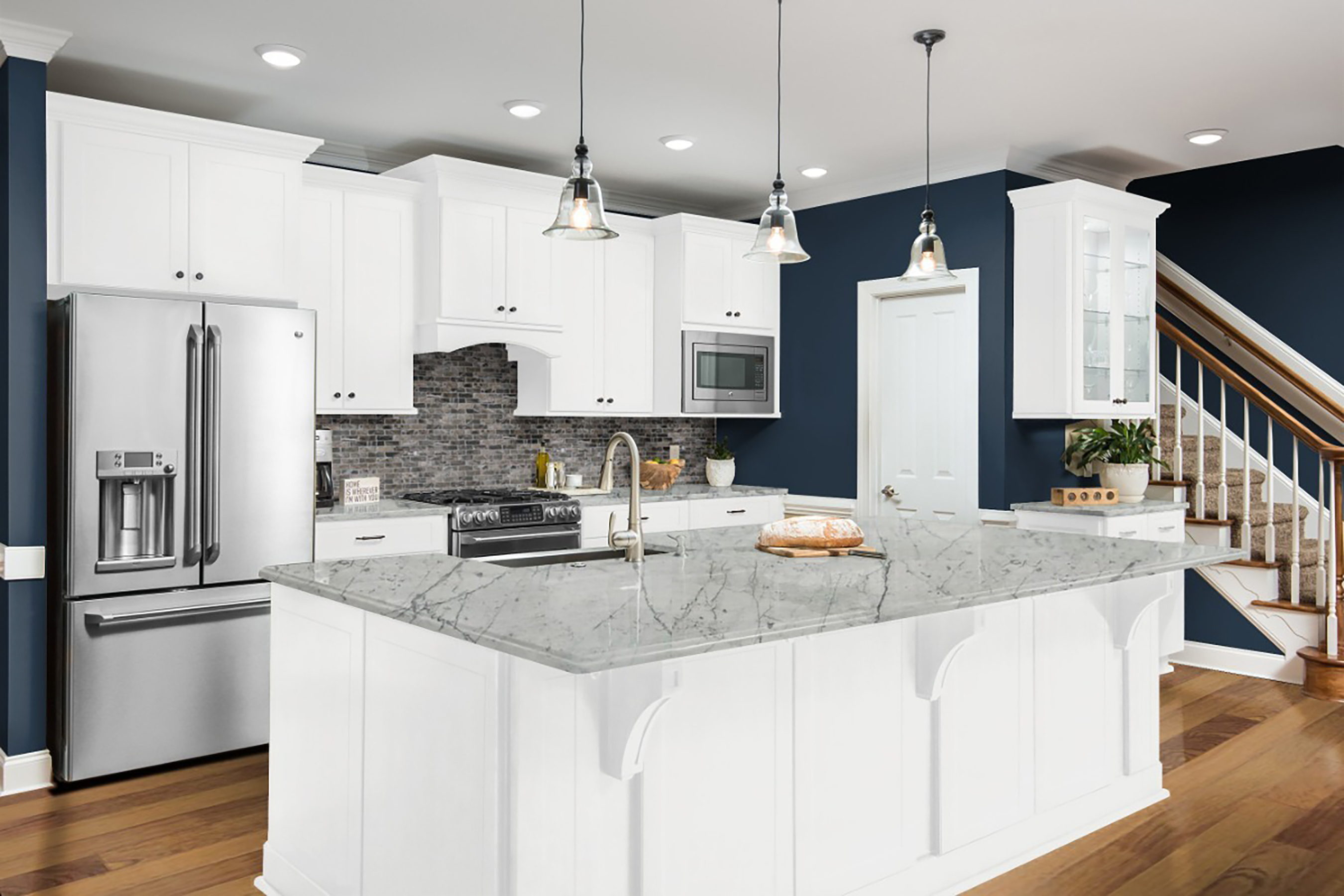 1.  Steps for cleaning fabuwood cabinets
Probably, all of us want to have a clean kitchen. To get back the actual look of your cabinets, follow all of these steps. In fact, it's better to say, gather all of your tools. Once you follow all these steps, of course, you will feel better than ever.
2.  Make sure that cabinets are empty.
First of all, open your cabinets. Take everything out. You can place them in a separate place. However, placing them on countertops is also not a bad idea. Keep in mind this is for a short time. Don't get overwhelmed.
After this step, look at the cabinet shelves. If the paper is not in good condition, remove it or discard it.
Use a vacuum cleaner or some cloth to remove dirt.
3.  Handle the top cabinets first
Suppose you have some cabinets at the top; it's better to clean them first. However, if they are at a more height, you can use a ladder as well. Moreover, if you feel that there is just dust, you can use a long rod with a cloth. Indeed this is a good idea. Furthermore, you can also use a vacuum brush.
On the other hand, if you find grease as well, it is pretty tough.
For this reason, you can use a spray bottle. Prepare some soap solution. Squirt it on the cabinets and rub it with a cloth. Use vinegar or soda for this purpose. Let it stay for few minutes.
Now use a sponge. Moreover, you can also use scrape to get rid of grease.
Now spray some solution again and once again do the same.
4.  Prepare the DIY solution
Keep in mind; you are making efforts to clean the cabinets. Stay vigilant. Don't damage the cabinets due to careless attitude.
Now to begin the cleaning process, you need a cleaning solution. To prepare a DIY solution, use some liquid soap or vinegar. , few drops are enough. Don; take too much. This is a versatile solution. Mild solutions are suitable for both wood and laminated kitchen cabinets. This is one of the best solutions to get rid of germs as well.
Mix well. Use a spray bottle. Squirt some drops on the cabinets. Now, let it dwell for few minutes. After some time, take a microfiber cloth. Rub the cloth gently on cabinets. You will see that cabinets are clean, and there is no more dirt, grime, or grease.
5.  Clean the fabuwood trims
Dirt and grime settle in the cabinet trims. Don't forget them. For this purpose, use a toothbrush and youR DIY solution. Keep in mind, along with dirt; these are grease as well. Wrap the fabric around your finger. Now gently clean all the trims. For a better shine, wash the cloth every time. Moreover, you can also use both wet and dry clothes for cleaning.
6.  Don't forget the hardware
Generally, people do not bother with the metal parts of the cabinetry. Undoubtedly this is not a good practice.
For this purpose, you need to have a clean cloth. Make sure that it is dry. Now wrap the cloth around the handle. If there is some grease, you need to clean it with some cleaner. However, prepare a DIY solution. Take some vinegar and spray it on the metal parts. Now you can also use a toothbrush for deep cleaning.
Use a toothbrush to get rid of all the grease. Clean it with hot water. Now, repeat the same process for knobs, pulls, and handles.
7.  Clean all the glass-based items
If you have glass-based cabinets, they need regular cleaning. For this purpose, use some cleaning solutions. Prepare a vinegar solution. Keep in mind, for glass; you can only use mild solutions. However, commercial glass cleaners are also accessible. Once you have prepared the solution, now clean the inner and outer frames. This is one of the easiest ways to clean glass cabinets.
8.  Clean the items
Now you are almost done. Before placing the items again, clean all the items, just like cooking utensils, dishes, food jars, and all in between. Make sure that no item has any more dirt. However, everything is looking fine, still clean. Moreover, take a dry cloth and gently rub it over all the jars. This is one of the best ideas to make cabinets cleaner.
Conclusion
Probably, all of these tips work amazingly. Now you can clean your fabuwood kitchen cabinets every once in a while. Last but not least, follow all the steps; don't leave anyone. Furthermore, clean kitchen cabinets look sleeker. No doubt they make your kitchen stand out among all the others.