The automobile industry has rapidly grown over the last few years as people these days are constantly buying different vehicles. Naturally, with the demand for cars, there is a constant demand for repairing as well.  One of the vital tools for repairing such mechanical things is the torque wrench used to apply torque to fastener parts like nuts or bolts. Of course, the better option in this scenario would be digital torque tools, dominating the automotive industry because of their usability. Besides being helpful in automotive industries, the digital torque wrench is beneficial for electronic, aircraft, and light industries.
Introduction To Digital Torque Wrench:
Like most digital torque tools, the digital torque wrench helps in giving torque to fastener parts like nuts or bolts. The digital torque wrench benefits automotive, aircraft applications, and many other industries. Being digital, it reduces many manual works and enables precise work. In addition, it is convenient because it allows accurate measurement, scale reading, and more.
Factors to Consider When Buying a Digital Torque Wrench and Their Benefits: 
Any digital torque tool like the digital torque wrench is handy due to its accurate application and precise measurement. Therefore, having such a device minimizes many of your manual works. But you need to be aware of certain factors before buying a digital torque wrench.
The Measurement Units: one of the primary utilities of such a tool is the accuracy in the measurement. Therefore, you need to check the measuring units and methods. If you tighten or overtighten,  it may break the fasteners like nuts or bolts. So calibrating the accurate rating beforehand is the better option.
Multidirectional Tensioning: Another beneficial point of such digital torque tools is their multidirectional tensioning. This is a convenient feature that allows you to change the direction of the wrench. This helps match with the torque depending on its clockwise or counterclockwise orientation. Make sure the wrench you are buying has this feature, as most wrenches don't have this ability.
Scale Readability: Another beneficial factor of this tool is that any digital torque tool has scale readability. While on another device, you need to do it manually. This tool assists you with the functionality. It displays the current torque reading on a full display. In some, the display text size is also changeable. If it seems too big or too small, you can change it. The display screen lights are also adjustable as sometimes you might be working in a dark workshop.
Checking The Torque Range: Another vital feature of a digital torque tool is its torque range. If the torque range is too low, the amount of tasks you can perform with it is minimal. That is why choosing a higher torque range is vital. The torque range of 100-foot pounds is perfect for most of the tasks. You can also get to an even higher range like 1000 foot-pounds which allows you to perform a wide range of functions.
Auto Shutdown: Another beneficial feature of such a digital wrench is its auto-shutdown feature. As it is run and powered by batteries, there is a good chance that it might run out during vital tasks. To address the problem, there is a feature called the auto-shutdown, which is featured in many digital torque wrenches to save a significant amount of charge.
They plan the computerized force devices for exact estimation and utilization of force in different applications like the car business, aeronautic trade, and others. Today, there are different customizable wrench types accessible as computerized force devices. Regularly, there is incorrectness in the affixing procedure in view of the conflicting contact between the surfaces. This is the place where advanced force apparatuses step in and offer an exact group for wonderful outcomes. The computerized force instruments convey a thin plan that makes it ideal for different applications in contracted spaces. The top of the wrench can turn 300° and accordingly can be utilized in hard to arrive at spots despite everything getting steady readings regardless of where. These force-controlled torques are reviewed and rough to be utilized underway and can be evaluated by near tests.
The computerized wrench is the most normally utilized advanced force instrument and its basic role is to apply an exact force to attach a nut or a fastener or screw. It conveys an exceptional interior component and is utilized for an exact snugness. The client can apply the exact force that can match to the specific application. Therefore, one gets appropriate strain and stacking in all areas for computerized force devices.
Various kinds of Digital Wrenches:
Pillar type Torque Wrench: Today, one goes over various computerized force instruments or wrenches. The plans and intentions are intended to suit different applications and requirements in the business. The Beam-type force wrench is straight and gives an itemized perspective on the force show scale. There are two bars in the most essential type of force. These devices are straightforward, reasonable, and precise. The double sign redirecting bar force wrench permits the administrator to hear and see the signs of the ideal force.
Shoe type Torque Wrench: It contains a roller and cam instrument with a movable spring, while the Click-type force wrench can be changed by turning the knurled handle. The extraordinary "No-center" wrench is generally T-took care of and gets sufficient coupling. Electronic force torques show customized limit values during the fixing system and store every one of the estimations in the inward understanding's memory. The capacity of perusing is helpful for quality affirmation and in-process documentation.
Programmable Digital Torque Tools: They measure and work in basically the same manner to electronic force wrench yet in addition measure the fixing point with a point sensor. The course of point estimation measurably assesses the fixing bends and investigations them with the assistance of programming. The Programmable computerized force apparatuses are extremely famous with the auto producers where they need exact force and point control and report the fixing processes.
Mechatronic Torque Wrench: It is a tick type computerized force instrument yet additionally offers advanced perusing, while the water driven force torques handle enormous forces with high precision and utilized for flying and large equipment. A pneumatic force wrench is a planetary force multiplier where the gaseous tension is controlled to change the force.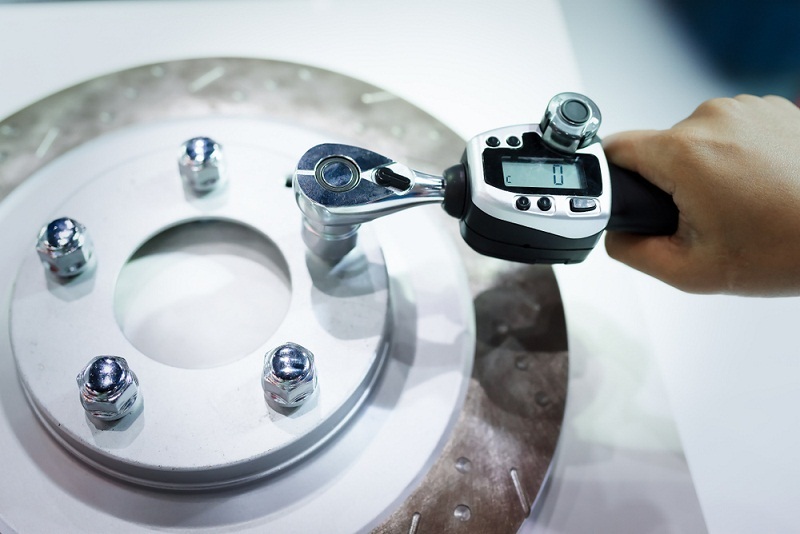 They make the computerized force instrument according to the ISO principles so they are solid and exact. These instruments are to be re-adjusted after 5000 patterns of torque. Each instrument is set apart with the force range and the unit of force also. The International Organization for Standardization screens the development and adjustment of force instruments.
Conclusion:
A digital torque wrench is a handy tool that helps perform both mechanical and technical work. For example, this digital torque tool i.e the digital wrench makes the automotive industry aircraft application work more accessible. So having such a digital torque tool at your disposal can be highly beneficial so that you can perform fully at your workshop.